In the international context, the importance of the European Union has decreased due to the lack of coordination in its foreign policy, clear dependence on USA as well as military interventions of NATO.
European Union defends the idea of "soft power" or intervening in conflicts through international organizations.
In the regional scope, EU plays an important role in the European sphere.
EVOLUTION OF THE EU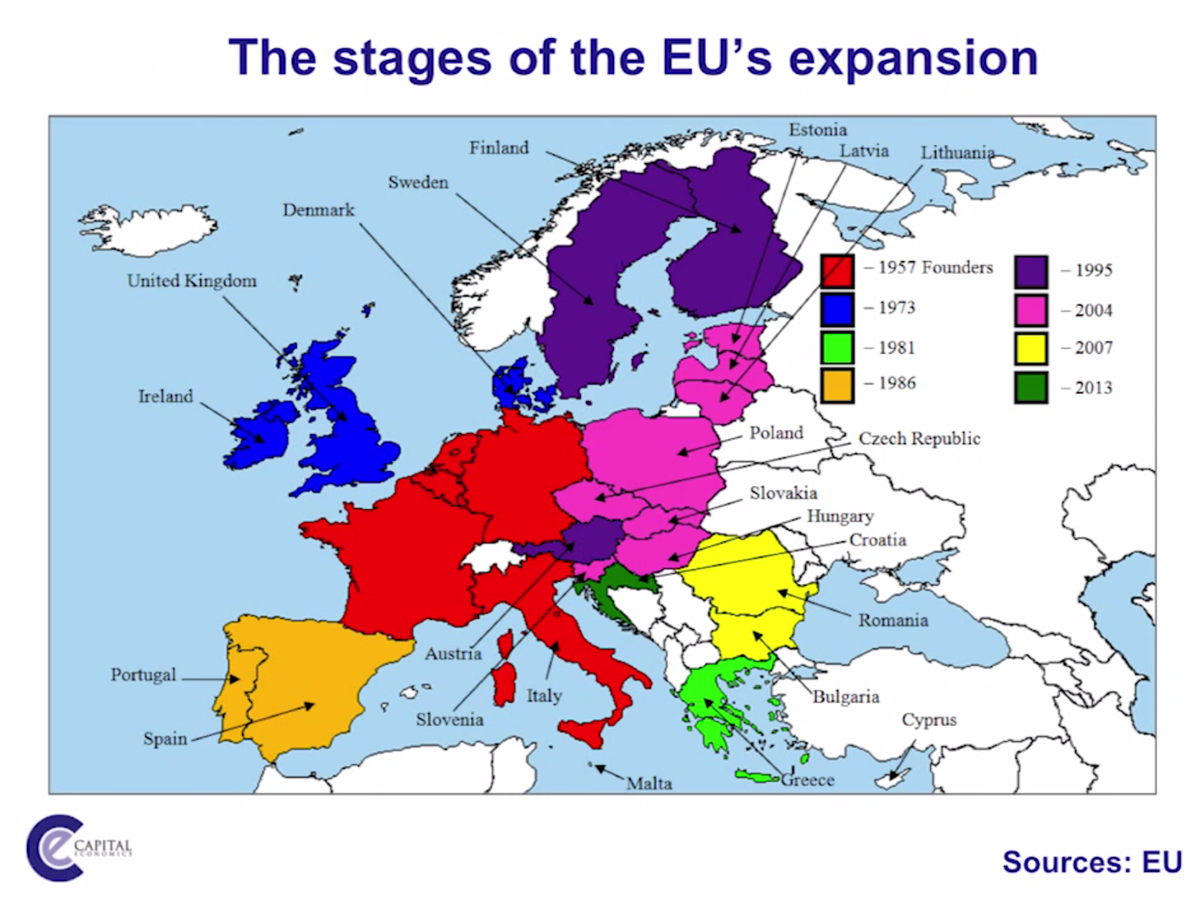 The beginning of the EU was in early 1950s with the signature of the treaties of Paris and Rome. From there to nowadays several stages have taken place:
From the start, confluence was based on economy. A global economy resulted in progress and regional integration.
The number of member states has increased, nowadays 28 ( including United Kingdom).
Common institutions make closer connections between states. Common policies in: common foreign policy, security, cooperation in justice, monetary union, transport, agriculture, etc. This has led into a regional policy to achieve the progress of less developed regions in the EU.
All these ideas converge into the Europe 2020 Strategy:
Smart growth based on knowledge and innovation
Sustainability
Development of employment and avoiding social exclusion.